---
They're helping get the results we need for the future we want.
---
Today 70% of the health workforce is made up of women. Yet they occupy only 25% of senior roles.
"Leaving the gender balance to equalize on its own is not an option," according to the World Health Organization. "Unless specific, targeted measures are taken, workplace gender equality is estimated to take 202 years."
We'll need to tackle it long before then to reach universal health coverage.
Lucky for us all, women all over the world—from the smallest villages to the halls of global policy—are leading the way to change. Check out these 10 women in global health and development who are helping get the results we need for the future we want.
Catherine Alinga: This midwife is giving babies born too soon a chance at life.
---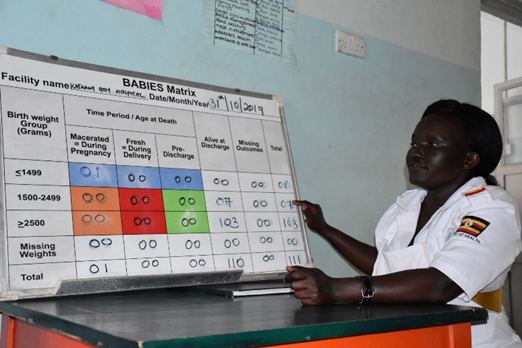 ---
It was March 2019 when Senior Catherine—as she's fondly called in her maternity ward at Uganda's Katakwi Hospital—began training staff on better neonatal care. At the time, the survival rate for preterm births at the hospital was less than 10%. After her training, staff saw those survival rates skyrocket to 73% in June, then to 80% in September—and then to 100% by October 2019. Read the story.
Melissa Bimé: She's working to end the blood shortage in Cameroon.
Melissa Bimé was just 18 when she founded Infiuss, a digital supply-chain platform that gives hospitals access to ready-to-use blood. At her hospital job in Cameroon, she had seen so much heartbreak that could have been avoided by available, compatible blood. Today her company uses a blood bank management platform to address blood shortages in hospitals across Cameroon. Read her story.
Amy Finnegan: This data scientist is using AI to answer new global health questions.
As a global community, we're collecting massive amounts of data. "But the real value of data isn't how much you have, but how you use them," says data scientist Amy Finnegan.
Machine learning can help us find new ways to improve and save human lives.
She's using machine learning—"an old approach from computer science that has been unlocked for global health," she says—to answer new questions and find new ways to improve and save human lives. Read her story.
Anne Kinuthia: She's fighting for better HIV care in South Sudan.
"If you test HIV-positive here, you and your family become outcasts," says Anne Kinuthia, who leads IntraHealth International's work in South Sudan. "A lot of people here think that once you get it, you're dead. I want more people to know that HIV is not a death sentence." Kinuthia and her team are doing just that—and getting big results despite the war and scarcity they face every day. Read the story.
Aarathi Krishnan: She's reimagining the future of humanitarianism.
Aarathi Krishnan works on issues of inclusion, intersectionality, power, and privilege—with a specific focus on decolonized and feminist futures. She's reimagining the future of the humanitarian system and social change. Follow her here.
Pamela McQuide: She's a nurse bridging the divide between clinic and policymaker.
---
---
Pamela McQuide started her career as a nurse. Then she was a community organizer, a public health legislative aide, a family planning and reproductive health researcher, an assistant professor, and now a health workforce expert.
Today she uses the power of data and her clinical background to help health officials advocate for the resources they need and make crucial decisions about where to deploy health workers—decisions that affect health and well-being for families everywhere she works. Read her story.
Tembi Mugore: This midwife pushes back against biases and disrespect in the clinic.
---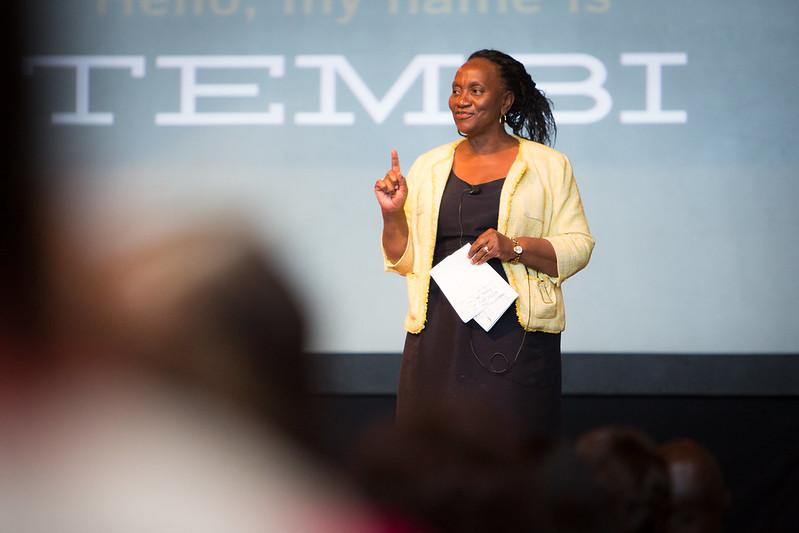 ---
Tembi Mugore knows exactly how much a midwife's attitude can affect their client, for good or for ill. A midwife by training, she's seen her share of health workers being disrespectful toward clients—and the health consequences that can follow when those clients choose not to come back.
That's why Mugore works with health workers throughout Africa to rethink and eliminate their own biases and behaviors that might keep young people from seeking out the health services they need, especially when it comes to contraception and postabortion care. Read her story.
Janet Muriuki: She's putting education within reach for more of Kenya's next generation of health workers.
In Kenya, there's no shortage of young people who want to serve their communities by becoming health workers. But for the 36% of Kenyans who live below the poverty line, higher education is unreachable. Janet Muriuki is working to change that. She helps lead the Afya Elimu Fund, a low-interest student loan program that enables students from low-income backgrounds to pursue careers as health professionals. So far, they've helped over 8,500 students graduate. Read her story.
Regina Nadim: From survivor to mentor, she's there for fellow girls in Uganda.
As a young girl in rural Karamoja, Uganda, Regina Nadim never went to school. She had no social or economic support. "My parents could not afford school fees,'' she says. "They only saw me as a source of labor and a dowry." She was abused, humiliated, and worried she might have been infected with HIV. But when an IntraHealth-led training came to her village, she and other girls learned lifesaving skills and began sharing their stories through community dialogue.
She doesn't want other girls to suffer the same way she did.
Today, she's still recovering from her abuse, but she's also serving as a mentor for other girls in her community, in hopes they won't suffer the same way she did. Read Regina's story.
Zolelwa Sifumba: TB tried to beat her—now she's beating it back.
---
---
Zolelwa Sifumba, a doctor in Durban, South Africa, contracted tuberculosis after she was exposed to it at work. She struggled through the treatment process, and finally beat it. Ever since, she's been sharing her story as part of the global fight against TB, educating and giving hope to others. Read her story.
Join the conversation about health workers as we celebrate International Women's Day and the Year of the Nurse and Midwife: @IntraHealth #TheFutureof #HealthWorkersCount #NursesLead #MidwivesLead #IWD2020 #EachforEqual
To get more stories like these delivered to your inbox, sign up for our mailing list.
---
Resources
---