---
Community health workers like Nanzula link their neighbors to the essential primary health services they need.
---
In 2003, Nanzula Jagaja's husband died and left her as the sole provider for their four children.
"A few years after his death, a Lutheran church mission came here educating widows on HIV and tuberculosis," she says. "Only then did I realize my husband had died from TB."
Today Nanzula is certified as a community home-based care provider on HIV and TB and goes house-to-house, making sure those in her village know about the risks and symptoms and linking them to formal health services. She hopes to prevent others from losing someone they love.
---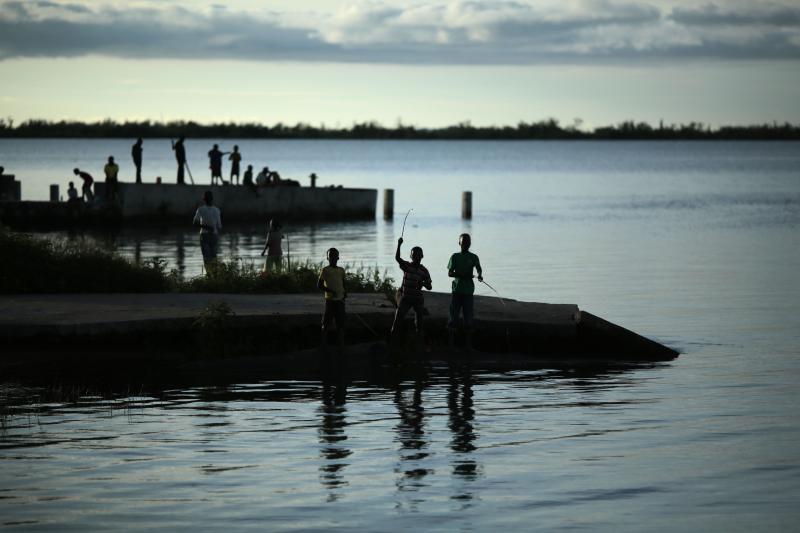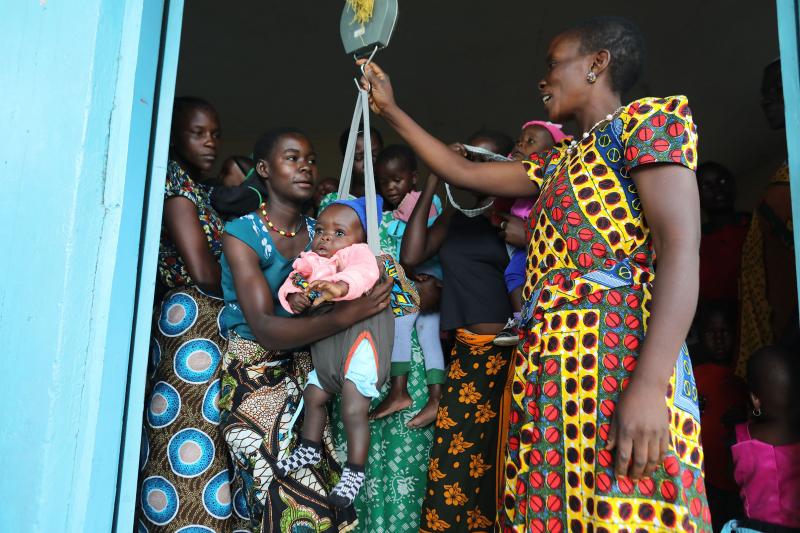 A new focus on TB and community health workers
TB is a hot topic in the global health field right now and so are community health workers like Nanzula. Last month the UN General Assembly held its first high-level meeting on TB, and tomorrow the World Health Organization (WHO) will launch its first-ever guidelines on community health worker programs at the Global Conference on Primary Health Care in Astana, Kazakhstan.
For both, the attention is well-deserved.
In 2017, nearly 70,000 Tanzanians developed TB—31% were HIV-positive.
According to the WHO, 10 million people fell ill with TB last year, and 1.6 million died from it, even though it's a preventable and treatable condition. TB is particularly dangerous for people who live with HIV—in fact, TB is now the leading cause of death for HIV-positive people. In 2017, nearly 70,000 Tanzanians developed TB—31% were HIV-positive.
Community health workers in a growing number of countries are now an essential part of the frontline health worker teams working to provide more people with access to primary health care, including TB and HIV services. Still, too many are left to operate outside their national health systems, without formal scopes of practice or adequate training and supplies to keep themselves safe.
"Last year I battled TB for six months," Nanzula says. It's likely one of her clients exposed her to the disease. According to TB Proof, health workers are twice as likely to develop TB as the general population.
At first Nanzula felt that some of her clients didn't trust her. She wondered if it was because she's a woman. But now they know her role and respect her, she says—and they know she knows what they're going through.
In 2009, Nanzula had 11 TB clients, and now she has more than 40. She makes sure they're taking their medications correctly and getting the care and treatment they need.
The power of community health workers
As more countries institute more comprehensive community health worker programs, evidence of their impact across diseases and health issues is pouring in.
For example, a Frontline Health Workers Coalition policy analysis noted that community health workers have helped reduce deaths due to HIV/AIDS, TB, and other infectious diseases, as well as maternal and child mortality. The cost per patient for TB cases treated and cured by community health workers was up to 74% lower than for facility-based patients.
And investments in community health workers provide jobs and boost economies in remote and rural locations.
Community health workers are already a significant part of the health system in Tanzania, where 1.4 million people live with HIV. IntraHealth International's ToharaPlus project is tapping into their strong network to educate men about voluntary medical male circumcision (VMMC), which can reduce men's risk of acquiring HIV through heterosexual intercourse by about 60%. 
In Ukerewe district, which includes the island where Nanzula lives and works, the HIV infection rate is 3.5%. This year, one of IntraHealth's partners, the Tanzanian Youth Alliance (TAYOA), trained her to be a VMMC community sensitizer, and she now provides counseling to men in their twenties and their partners in her village.
Thanks to outreach efforts like Nanzula's, ToharaPlus provided circumcisions to 2,395 men and boys during a mass campaign in March.
Let's help community health workers like Nanzula
Nanzula's proud to help her community fight HIV and TB.
"Whenever one of my clients comes to see the doctor with signs of HIV or a cough, I've already identified the symptoms and asked the doctor to test for HIV or TB," she says. "There are 17 people right now in the village with TB."
Integration of health services (another hot global health topic) starts on the front lines. By combining services and efforts, community health workers can help prevent and manage noncommunicable diseases, ensure more women know about contraception options and get the family planning services right for them, and more.
Last month the UN General Assembly adopted a declaration reaffirming its commitment to ending TB by 2030 and also committed to "strengthening public health systems as an essential pillar of the TB response including health workforce capacity" for community-based care. This is great, but frontline health workers around the world also need training and equipment—like masks and respirators—to protect themselves from developing TB. 
Follow @IntraHealth and @FHWCoalition on Twitter this week for live coverage and analysis of the WHO's first-ever community health worker guidelines, which will be launched on October 26 in Astana. These guidelines will assist governments and partners to improve the design, implementation, performance, and evaluation of community health worker programs. And they'll enable governments and programs to better support the work of frontline health workers like Nanzula to deliver for their communities.
IntraHealth's Mary Goodluck Mndeme co-interviewed Nanzula and contributed reporting for this post.
IntraHealth International leads the ToharaPlus project with funding from the US President's Emergency Plan for AIDS Relief (PEPFAR) through the US Centers for Disease Control and Prevention (CDC). IntraHealth also runs the secretariat for the Frontline Health Workers Coalition, which advocates for greater and more strategic US investment in frontline health workers.
---