---
Researchers hope the game will help more postpartum couples use modern contraceptive methods.
---
Uganda has a high fertility rate and a declining mortality rate, resulting in rapid population growth. This has led to a dependent population that is not conducive to economic production, savings, investment, or development.
Uganda also has a high unmet need for family planning— according to the 2016 Uganda Demographic Health Survey, an estimated 28-32% of women do not intend to have more children but are not using any contraception. High teenage pregnancy rates and myths around the use of modern contraceptive methods put the lives of mothers and children at risk.
Women who have given birth within two years make up 19% of the population and 69% have an unmet contraception need.
A fresh behavioral science approach engages men in reproductive health matters.
In general, there is low male involvement in reproductive health services across the region, even though men greatly influence the lives of mothers and children in Uganda. Most intervention programs target only women. But this is changing with a fresh behavioral science approach that seeks to engage men in reproductive health matters.  
With funding from the Hewlett Foundation and in partnership with ideas42, IntraHealth International conducted a preliminary behavioral study in the RHITES-E-supported districts of Serere, Kibuku, and Kapchorwa to identify the behavioral barriers to contraception that postpartum women and their male partners face. The study found that:
Couples typically do not discuss how many children to have or when to have them.
Couples typically do not discuss whether to use modern contraceptive methods.
Couples decide to have another child because they either underestimate the cost or overweigh specific benefits of having a child.
Couples do not consider modern contraceptive methods because they think their current actions to avoid children are enough.
Men and women do not have a "moment of choice" during visits to health facilities to consider modern contraceptive methods because health workers do not consistently discuss them with clients.
Couples choose not to use modern contraceptive methods because they are afraid of the side effects, including actual side effects (such as heavy bleeding) and perceived side effects (such as cancer).
One of the interventions we designed to address these behavioral barriers is called Together We Decide, an interactive game specifically for men, since they can be either enablers or inhibiters of contraceptive use. The game teaches men ways to keep their families healthy and how to discuss health topics with their partners.
---
To start, players are divided into groups/households. Each household builds a family and collects wealth during the game.
During the game, the players are prompted to think about the realities of having children with "cost" playing cards that require them to pay for things like school fees and medical bills. With these costs in mind, the men discuss ways they can ensure they have money for all of their children, such as spacing childbirths and keeping mothers and babies healthy.
---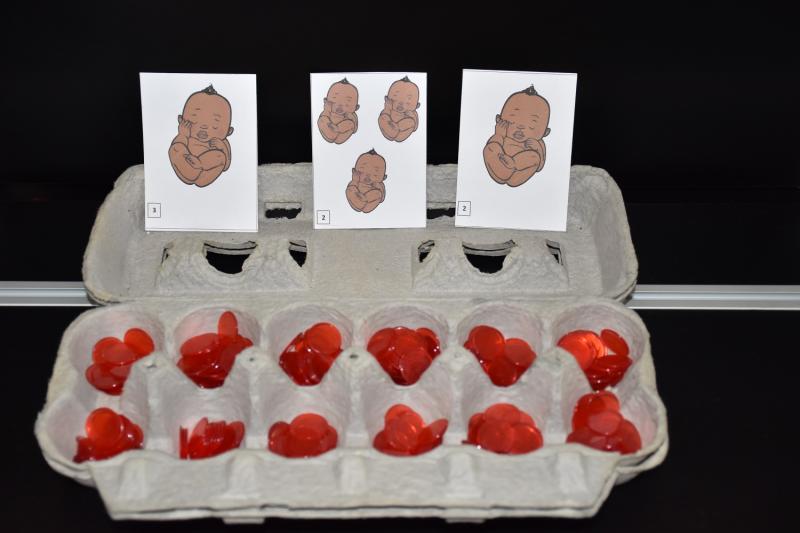 The game ends with households dividing their wealth per child. The household with the most wealth per child wins. The teams then discuss what they learned from the game and what they will share with their partners.
"We had only three children and accumulated enough wealth for each child," said a player from the winning household.
"You know our culture tells us to have many children," said one from the losing household. "But now, from this game I have learned that with many children you remain with little money to take care of them. And you end up with debts like we borrowed from the banker."
"I thought a woman cannot get pregnant before her periods return," another man said. "But now I have learned that it can happen."
---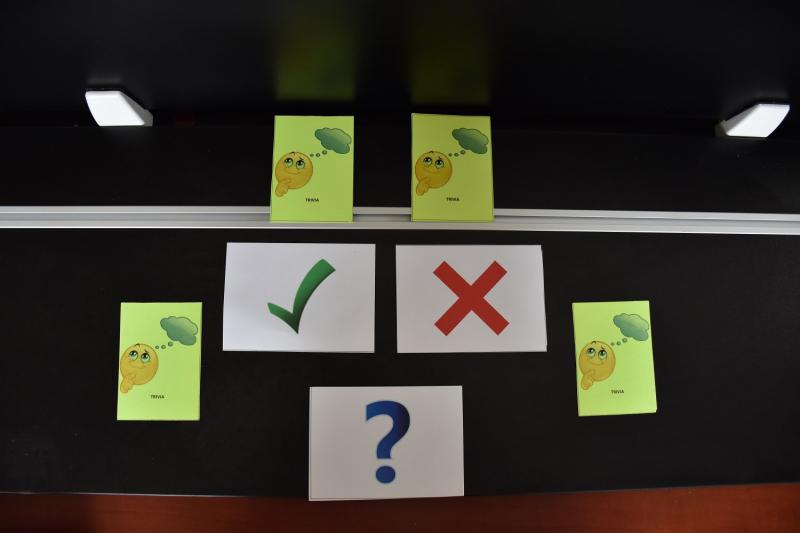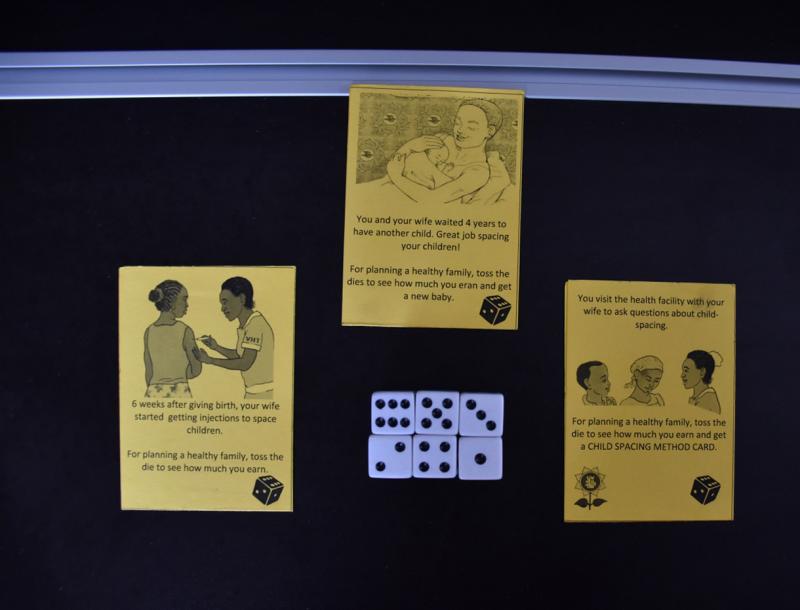 The project intends to use this game and other behaviorally informed interventions to address the barriers that inhibit contraception use in the districts where the RHITES-E project works. We hope the research will increase the use of modern contraceptive methods among postpartum couples and improve the health and well-being of women of reproductive age in Eastern Uganda.
---