For the fifth year running, IntraHealth International has teamed up with the University of North Carolina at Chapel Hill (UNC) Gillings School of Global Public Health to offer the Summer Fellows Program, which gives graduate and doctoral students at the school hands-on experience in the field of global health. Last month, four new fellows completed the program.
Fellows are chosen from a competitive pool of applicants. Over the course of 10 weeks, they have the opportunity to work directly with IntraHealth's programs—including projects focused on HIV, family planning, maternal and neonatal health, and health systems strengthening—and in cross-cutting technical areas, including gender, health communications, and monitoring and evaluation.
The fellowship program uses a mentorship model, connecting future leaders in global health to today's global health experts and providing hands-on experience at an international nongovernmental organization.
Through the program, each fellow is assigned a mentor who oversees the completion of a specific project that directly contributes to one of IntraHealth's programs or goals. Students collaborate and learn from each other as they explore many aspects of the organization and focus on their own development as leaders.
The IntraHealth-UNC Summer Fellows Program began in 2010. A total of 23 fellows have now completed it. All graduate students enrolled at the UNC Gillings School of Global Public Health are eligible to apply. Applications become available each year in the fall.
Meet the 2014 IntraHealth-UNC Summer Fellows
Chrissy Godwin
Chrissy Godwin
Chrissy Godwin worked closely with IntraHealth's Palestinian Health Capacity Project and health informatics specialists to document exciting new and ongoing work in West Bank and around the world. As part of her fellowship, she worked closely with IntraHealth's West Bank team to create a technical brief and other materials on distributive leadership within the Palestinian Ministry of Health.
Godwin also documented work from throughout IntraHealth's eHealth and mHealth portfolio, including initiatives in Kenya, Senegal, and India.
After several years working to improve global health at the Elizabeth Glaser Pediatric AIDS Foundation, Samaritan's Purse in Uganda, and the MEASURE Evaluation, Godwin is now pursuing a doctoral degree in public health at UNC, focusing on maternal and child health.
Emily Nicholson
Emily Nicholson
This summer, Emily Nicholson worked with the IntraHealth-led CapacityPlus project and its communications and monitoring and evaluation teams. She helped revise and expand indicators in the Human Resources for Health (HRH) Indicator Compendium—a tool for monitoring HRH projects and programs.
The new indicators create a more nuanced, comprehensive understanding of HRH in health systems around the world. For example, Nicholson added an indicator to measure what percentage of health workers within a particular system have access to HR manuals that provide detailed information about workplace rules and policies.
Nicholson also documented how knowledge exchange among African faith-based organizations allows them to better support the many health workers they employ. The Christian Health Association of Ghana, for example, is responsible for over 40% of health services delivered in Ghana. Nicholson's resulting article was featured in materials from the Global Health Workforce Alliance and IMA World Health.
Before pursuing a master's degree in public health leadership at UNC, Nicholson gained extensive global health experience with the Honduran Health Alliance and FHI 360.
Kate Sheahan
Kate Sheahan
Working with IntraHealth's team in Namibia, Kate Sheahan conducted research using data collected from over 1,600 health workers in every health facility in Namibia.
Her analysis showed that health workers who have written job descriptions are significantly more likely to feel that promotions from their current positions are possible. This perceived opportunity might motivate health workers to improve their performance at work. Her research also revealed that more than a quarter of health workers interviewed in Namibia had not received a visit from their supervisors in the previous six months.
Sheahan has a decade of experience in global health project management, research, and technical advising. She is pursuing a doctoral degree at UNC in health policy and management. 
Caitlin Snyder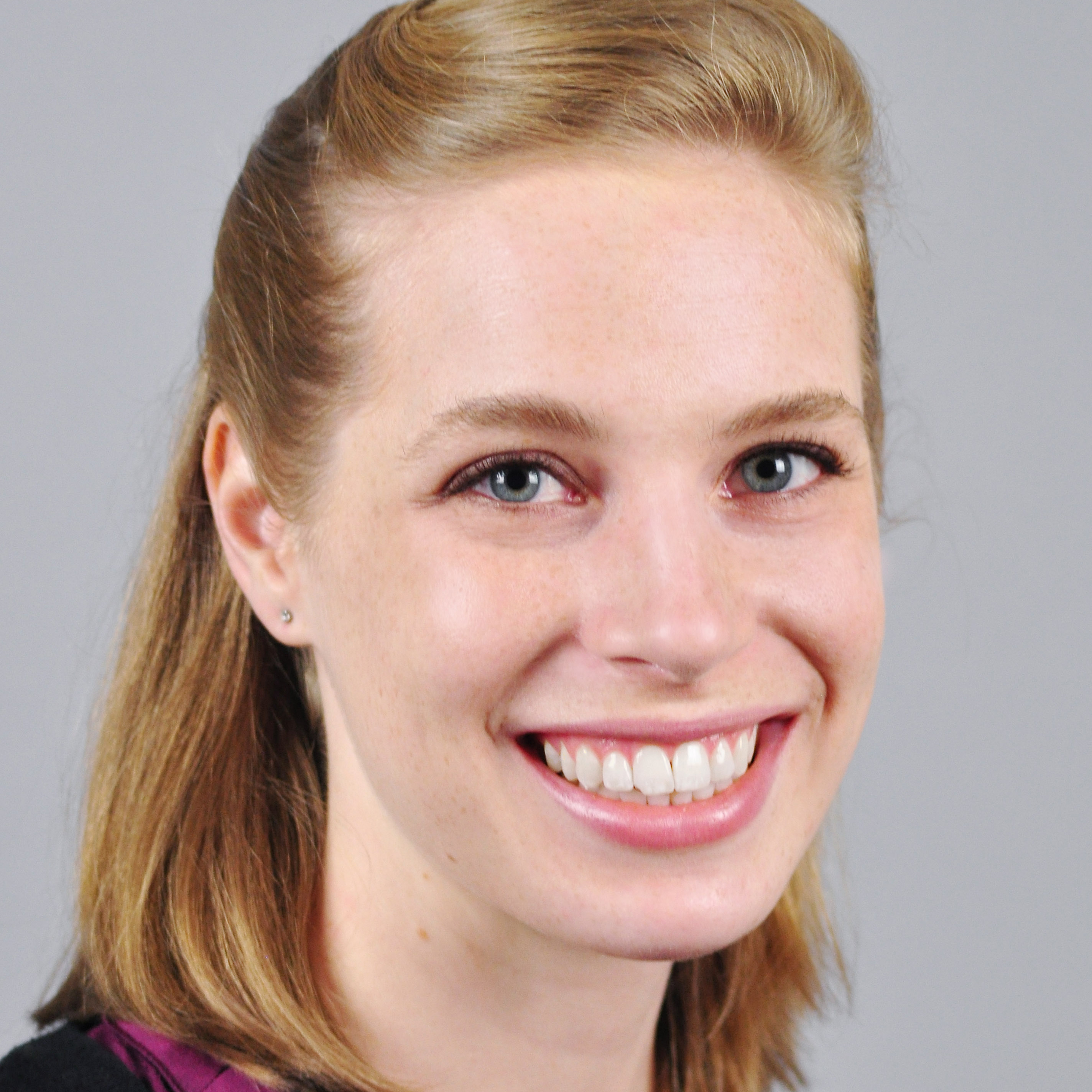 Caitlin Snyder
Caitlin Snyder collaborated with IntraHealth's Senegal team to develop a gender audit of the Health Services Improvement Project and the Urban Reproductive Health Initiative.
She also worked with Constance Newman, IntraHealth's senior team leader for gender equality and health, to promote Newman's online course Gender and Health Systems Strengthening, a free how-to guide for promoting gender equality in global health interventions. 
"To me, the most compelling part of the course is the overview on health information," Snyder says. "Strong health information systems are the basis for strategic collection, analysis, and evaluation of data by health workers—data which they can then use to uncover sometimes hidden relationships and identify new, more effective approaches.
Snyder is working toward a master's degree in health behavior.
Also read:
Photos by Carol Bales for IntraHealth International
---