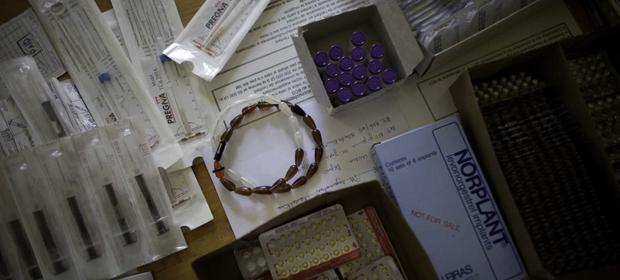 Recently, the William and Flora Hewlett Foundation awarded IntraHealth International a two-year grant to support collaboration with civil society organizations and leaders in French-speaking West Africa—particularly Benin, Mali, and Senegal—to encourage greater commitment to promoting the acceptance and use of family planning. This work will include developing innovative approaches to engage leaders in promoting family planning; strengthening mechanisms of transparency and accountability in family planning programs and policies; and using social media to connect civil society groups in each country and among the three countries.
The new initiative recognizes that although there have been significant investments in family planning throughout sub-Saharan Africa, fertility is still high compared to the rest of the world. Even as several countries in East and Southern Africa report fairly widespread use of modern contraception, West Africa—especially French-speaking West Africa—has lagged behind. Between 20% and 30% of women want to use contraception but do not have access to the services, according to data from Demographic and Health Surveys.
Civil society organizations in several West African countries have a successful track record of promoting education and literacy, monitoring elections and adherence to constitutional law, and reducing stigmatization surrounding HIV and AIDS. Although these organizations are growing in number and capacity to effectively advocate for important social and economic reforms, most do not have family planning and reproductive health on their agenda. The initiative challenges civil society and governments to establish stronger partnerships to promote successful, collaborative solutions to helping families make educated choices about family size, which has been clearly demonstrated as essential to improving a country's and a community's overall health and development.
"I am really excited about this new project, which allows us to partner with civil society to do something that is sorely needed—to move family planning higher up on the development agenda," said Pape Gaye, president of IntraHealth. "Civil society organizations in the region are led by people who care deeply about the health and well-being of the population. We plan to tap into the energy and expertise to foster community dialogue and hold leaders accountable for making a lifesaving health service—family planning—accessible, affordable, and acceptable."
To learn more about the future of family planning in West Africa and globally, please visit the International Conference on Family Planning website. The conference will be held in Dakar, Senegal later this month; a number of IntraHealth staff are participating in the event.