---
IntraHealth International is headed to the 71st World Health Assembly (WHA) taking place May 20-26 in Geneva, Switzerland. As an organization in official relations with the World Health Organization (WHO), IntraHealth advocates for more attention to and investments in the global health workforce and health systems.
The annual assembly is the decision-making body of WHO, attended by delegations from all member states and invited non-state actors.
Director-General Dr. Tedros Adhanom Ghebreyesus ("Dr. Tedros"), who is presiding over WHA for the first time, has led the development of an ambitious 13th General (5-year) Program of Work for the WHO, which has targets of reaching: 1 billion more people enjoying health and well-being, 1 billion more people better protected from health emergencies, and 1 billion more people benefitting from universal health coverage.
IntraHealth is contributing to the achievement of the "3-billion goal" and will make statements during the assembly about the importance of investments in public health preparedness and response; prevention and control of noncommunicable diseases; women's, children's, adolescent, and reproductive health; mHealth; and people-centered services.
---
IntraHealth International Statements
Please join us in Geneva for the following side events and activities.
---
Our Participation
Pre-Assembly Events
Triad Meeting 2018 Session: Engaging Nursing and Midwifery Stakeholders for Effective Multisectoral Action: the Role of Civil Society and the Private Sector
| | |
| --- | --- |
| Date(s): | - (05:15am - 06:15am EDT) |
| Location: | Centre International de Conférences (CICG) |
| Presenter(s): | IntraHealth's Barbara Stilwell will moderate a discussion on the role of civil society and other multisectoral stakeholders, as well as nursing and midwifery leaders themselves, in advocating for nursing and midwifery globally. Discussants include Laura Hoemeke, Vince Blaser, and Arush Lal of IntraHealth. |
Walk the Talk: The Health for All Challenge
| | |
| --- | --- |
| Date(s): | - (04:00am - 07:00am EDT) |
| Location: | |
| Presenter(s): | On the eve of the 71st World Health Assembly, Dr. Tedros has invited all WHA delegates to participate in "Walk the Talk: The Health for All Challenge" event on Sunday 20 May. IntraHealth delegates will be at the Palais' Broken Chair bright and early, wearing our sky-blue #HealthWorkersCount for #UHC t-shirts. Please join us for a 3-, 5-, or 8-kilometer walk or run. Join us, too, for the free public yoga class at the Palais de Nations at 12:15 pm. |
Side Events
Heroines in Health Reception
| | |
| --- | --- |
| Date(s): | - (12:00pm - 04:00pm EDT) |
| Location: | |
| Presenter(s): | Co-hosted by Frontline Health Workers Coalition and other partners and held by Women in Global Health, this reception and gala dinner brings together the global health community to celebrate the women of the world who are championing better health care for all. IntraHealth is proud to celebrate our own Anne Kinuthia of IntraHealth's South Sudan office, and Claire Cahill, a mental health nurse from Ireland, as honorees of this year's gala. |
Primary Health Care and Universal Health Coverage: The Evidence, Contributions and Effectiveness of Community Health Workers
| | |
| --- | --- |
| Date(s): | - (06:30am - 08:00am EDT) |
| Location: | |
| Presenter(s): | Held by the governments of Ethiopia and Ecuador, this event will explore the theme "Primary Health Care and Universal Health Coverage: The evidence, contributions and effectiveness of Community Health Workers." IntraHealth's Sunil Kumar will speak at the event. |
Seizing the Opportunity: WASH in Health Facilities to Achieve UHC
| | |
| --- | --- |
| Date(s): | - (01:30am - 03:00am EDT) |
| Location: | |
| Presenter(s): | This session's theme is "Seizing the Opportunity: Water, Sanitation and Hygiene and Infection Prevention and Control Actions to Prevent Antimicrobial Resistance and Achieve Quality Universal Health Coverage." The event will showcase the progress being made in health facilities in these areas, national action plans on antimicrobial resistance, and new tools and strategies. Anne Kinuthia of IntraHealth will speak at this session. |
Diverse Pathways and Partnerships to Universal Health Coverage
| | |
| --- | --- |
| Date(s): | - (02:00am - 04:00am EDT) |
| Location: | |
| Presenter(s): | Co-hosts, including IntraHealth and Frontline Health Workers Coalition, present a session to explore new models for innovative financing for universal health coverage, and the role domestic resource mobilization and community economic empowerment play in access to health care both today and in years to come. IntraHealth's Barbara Stilwell will speak on the panel. |
---
Participants
Senior Vice President of Corporate Strategy and Development
Senior Director of Health Workforce Solutions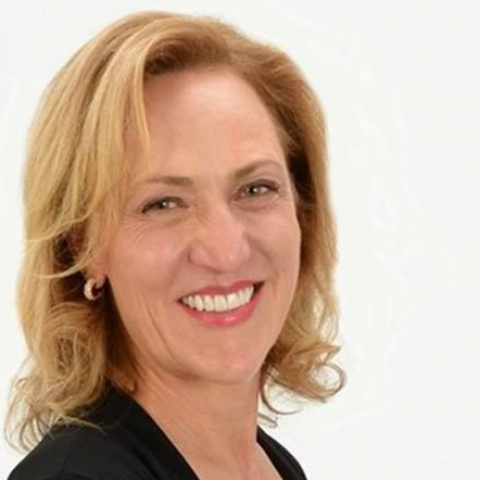 Director of Communications and Advocacy
Country Director, Namibia
Director, Frontline Health Workers Coalition
Director of Digital Health
Country Director, South Sudan
Deputy Director, Frontline Health Workers Coalition
---